Total : 0
Wire Rope Hoist

Standard Specification
Lifting Capacity: 1.5~120 ton
Duty Class: 60%ED / ISO: M6 / FEM: 3m
Speed Control: 3 Steps Inverter (speed doubled when hook is without load)
Wire Rope: Galvanized
Motor Brake: Magnetic D/C Brake
Motor Protection: F Class
Motor Cooling Fan: Separated Forced Cooling Fan, All Time Running
Type of Hook: 360° Swiveling Hook with Safety Latch, Forged Steel
Pendant Push Button: IP65, 8 Points (U/D/W/E/S/N/EMS/LIGHT)
Limit Switch: Up(2)/Down/Left/Right
Overload Sensor: Stop Hoisting, Allow Lowering
Rope Guide: Metal, Plastic and Pressing-Bar
Painting: Epoxy Paint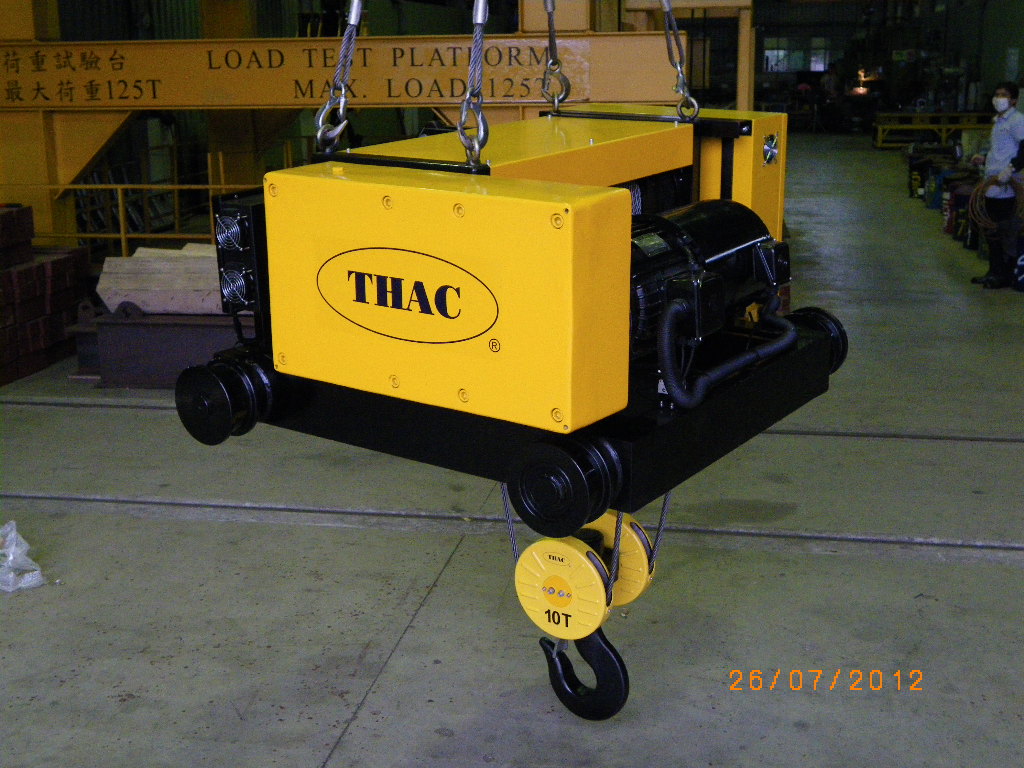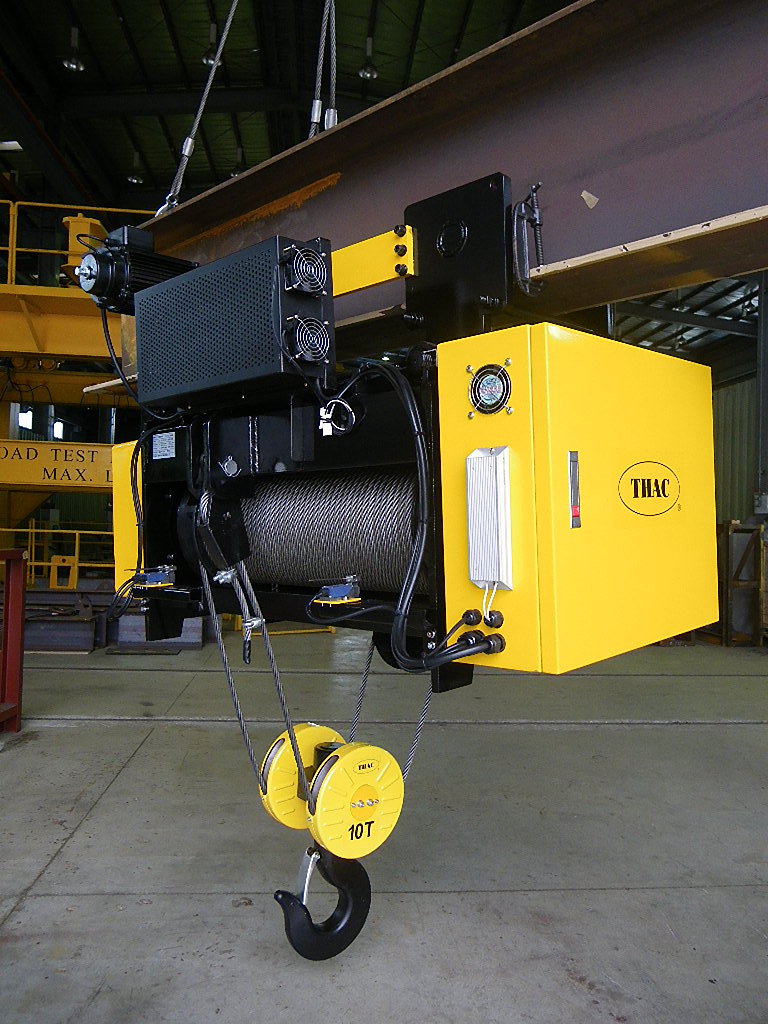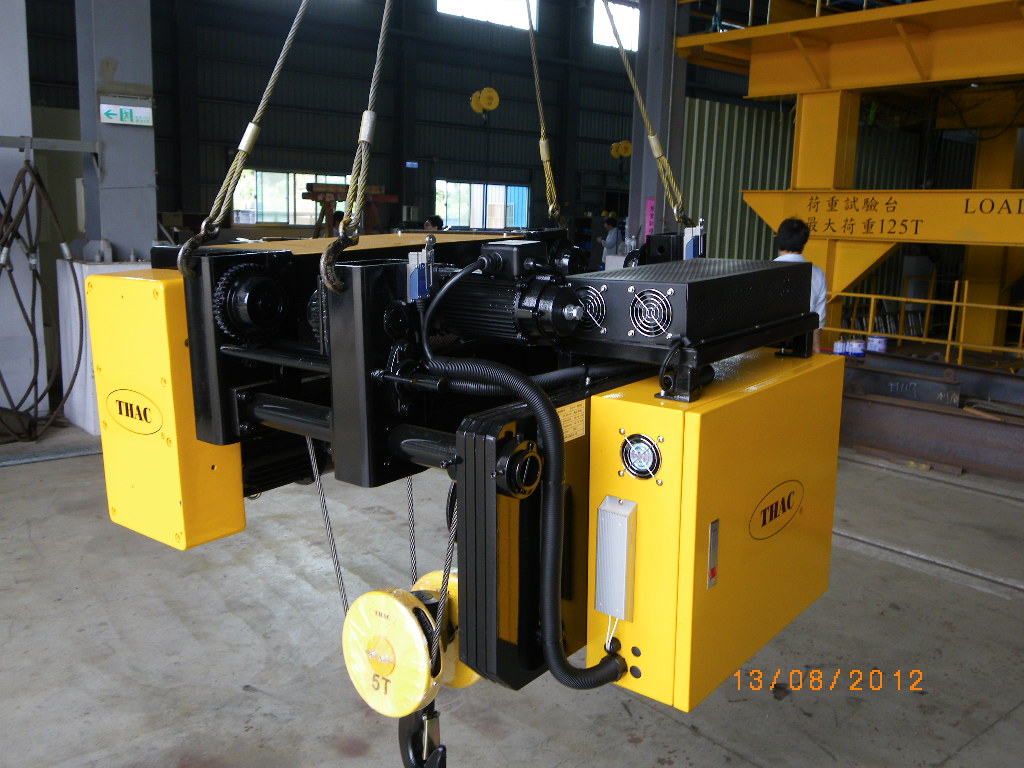 Standard Features
■ Hoisting Motor
It's optimized motor design for low-vibration and quiet operation. Use the squirrel cage motors with cylindrical rotor for hoisting duty. Type of protection IP 54 (IP55 is optional) 40%ED, F class insulation with thermal contacts to protect against overheating (60%ED is optional).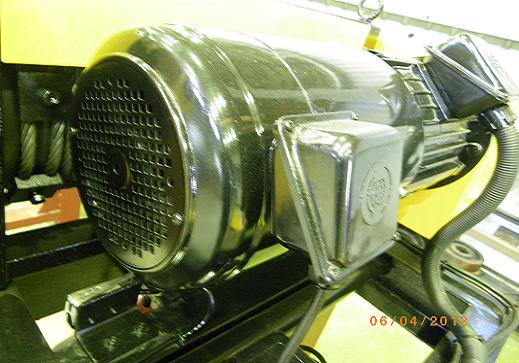 ■ Hoisting Motor Forced Cooling Fan
Motor cooling fan is a all-time running, seperated fan attached behind the motor. It provides high efficiency of cooling effect on motor even when motor is idle.
■ Hoisting Gear Box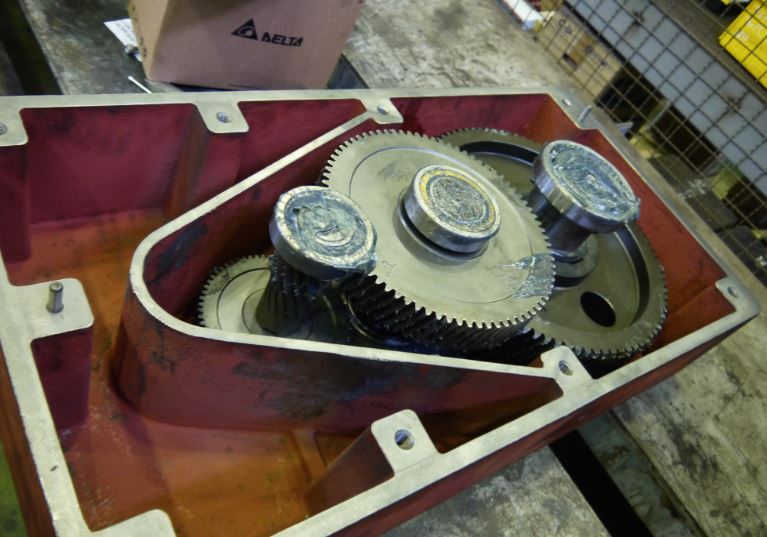 A 3-stage helical gearbox with high endurance gearing tat the material adopts processed alloy steel SCM415 and the heat treated hardness reaches HRC60 degree, solidity, durability and high precision.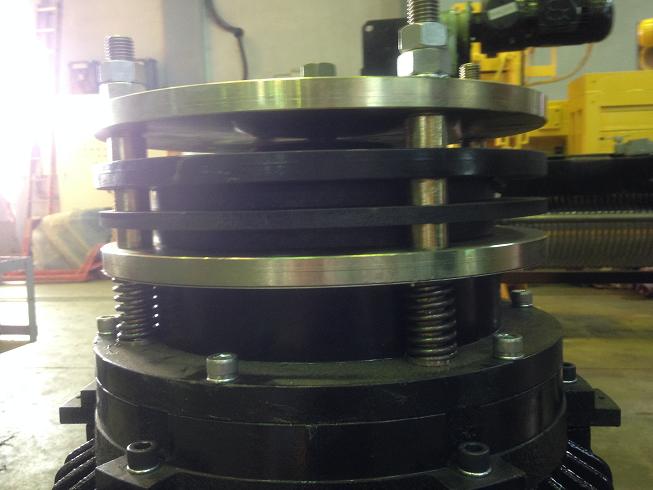 ■ Fast Acting Brake
The disk electromagnetic brake features automatic braking in the event of a power failure. Asbestos-free lining can reach 1,000,000 times under a normal application. 2nd mechanical brake is optional. Long service and trouble-free mechanical brake provides dual braking system to ensure operational safety.
■ Limit Switch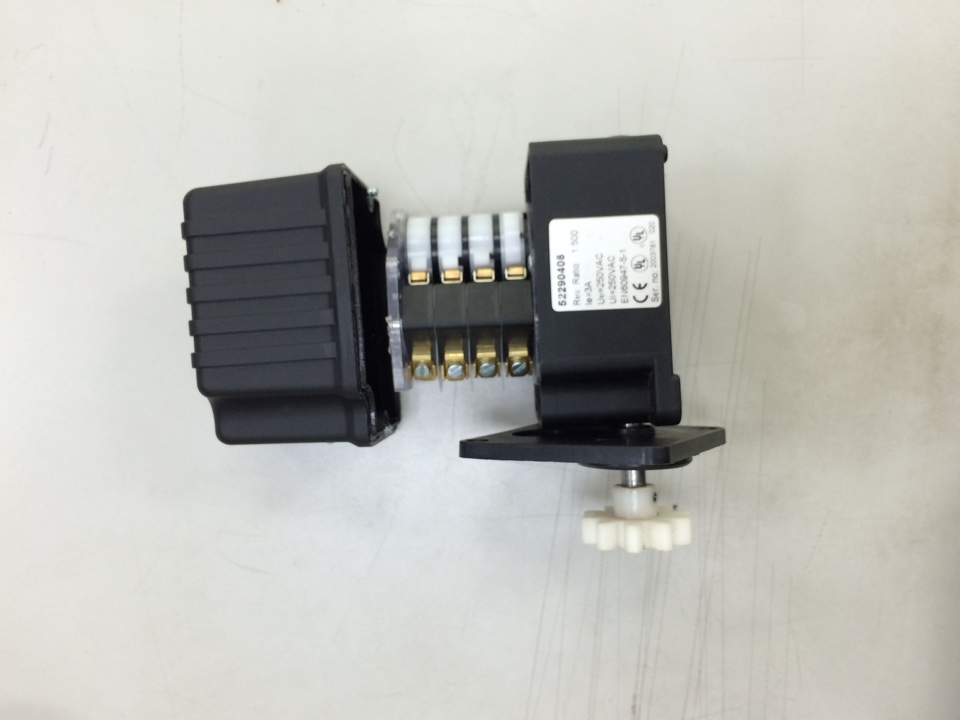 Automatic cuts off the hoisting and traveling motions in upper (two positions), lower, left and right limit positions; prevent mechanical failure from over traveling of the hook.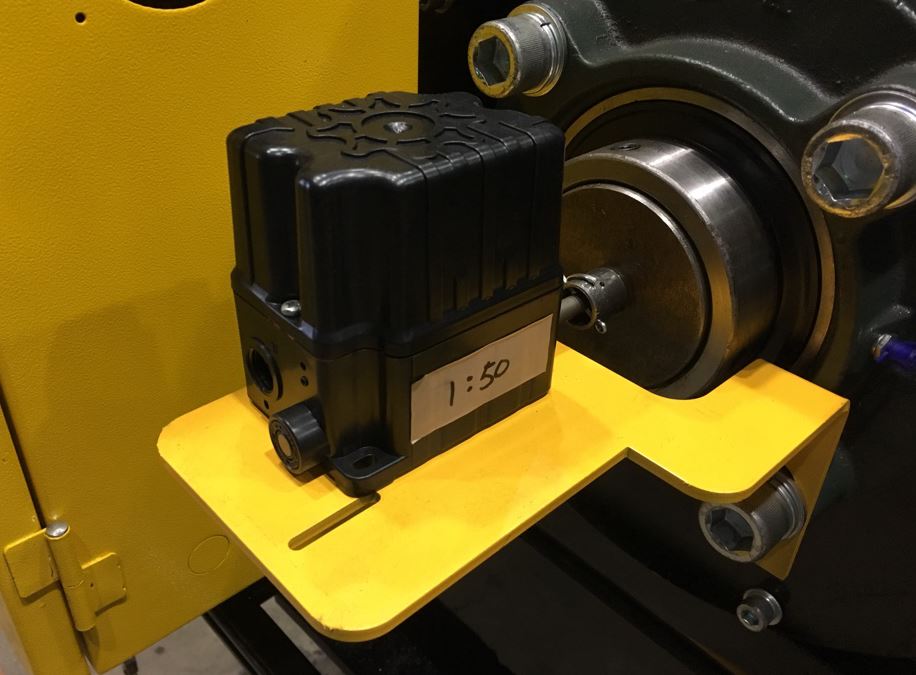 ■ Bottom Block and Hook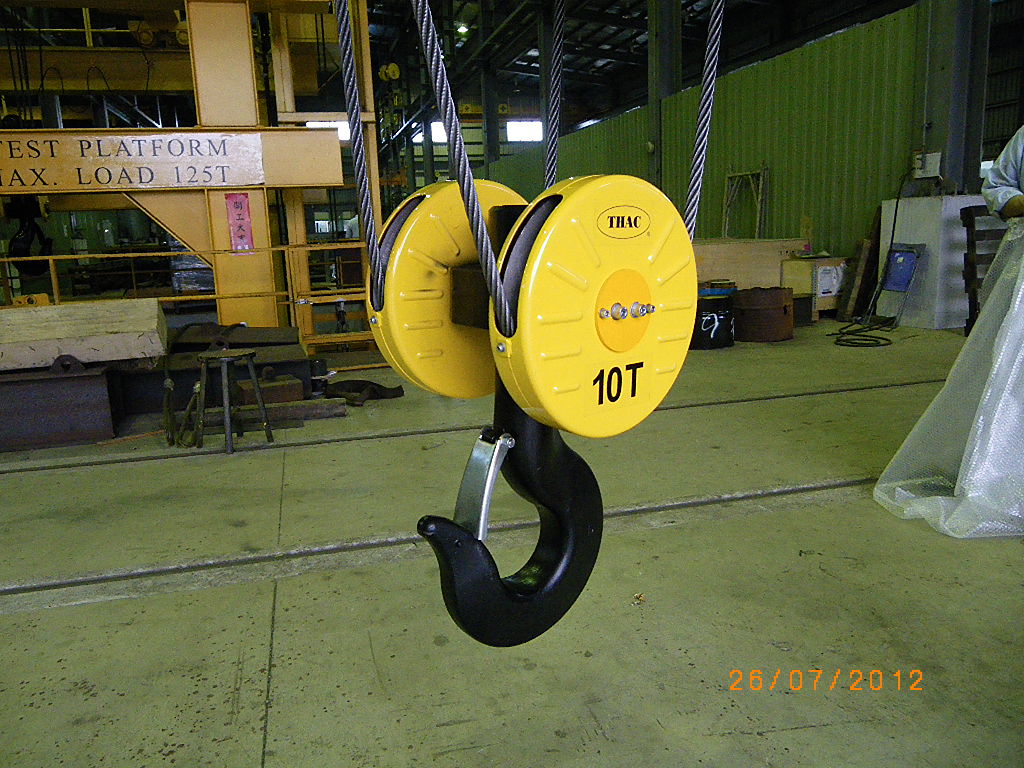 The 360°swiveling hook is made of high strength and high resistance forged steel and is fitted swiveling crossbar. The elegant bottom blocks are equipped with protective edging around the rope opening and are provided with an anti-drop safety latch.
■ Wire Rope
The rope is made of high fatigue-strength and wear-proof flexible steel. The minimum use coefficient is according to ISO, JIS, CNS & CNAA#70 standard. ***Standard apply the high strength galvanized steel wire rope.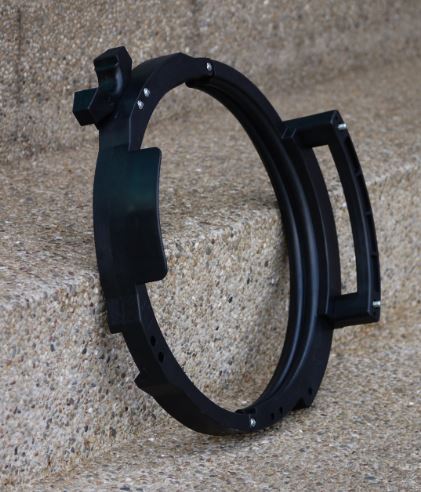 ■ Rope Guide
Made of tough metal and plastic, the rope guide lead-in by means of hardened pressure rollers mounted on anti-friction bearing. The rope guide also reduces wear on the rope and rope drum to enhance the safety and durability.
■ Push Button Switch (IP65) with EMS
The main line On/Off lets you cut off power by pressing a button close at hand rather than the primary power source. The advanced features of water-proof and dust-prevented meet IP65 improve its flexibility and durability. It is useful for controlling the number of hoists in operation. Emergency stop as our standard specification is the added-on safe device for our valued customers.
■ Control Box w/ Inverter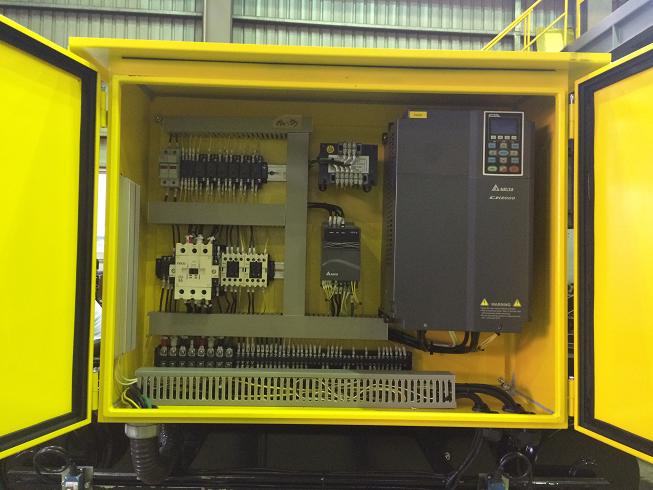 Wire harness is clearly labeled for easy repair and maintenance. Control box have good water-proof, dust-proof and the enclosure meets IP54 specifications. Standard man voltage are 3 phase 380-440V 50/60Hz and standard control voltage is 48V. Other main and control voltage are also available by request.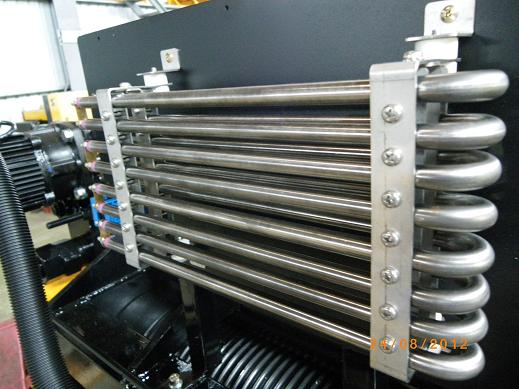 ■ Steel Resistor
To provide better heat rediation, our inverter resistor is made of steel.
■ 3 Speed Inverter Control
By inverter setting and one limit sensor, our hoisting speed can be 3 steps; low speed, high speed and fastest speed. The fastest speed activates when hook is without loading. Fast and exact positioning enhances the performance in overhead material handling. Reducing power consumption to save energy is also the benefit of frequency inverter application.
■ Overload Protection
Mechanical overload protection cuts off the power of motor to prevent object lifting in case of excessive over loading.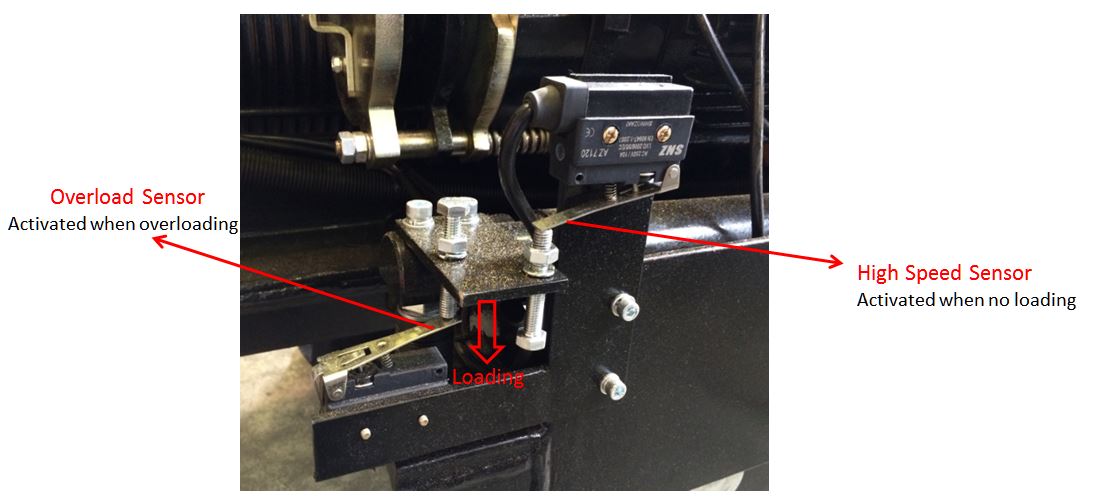 ==================================================================================================
Optional Function
*Senseless Anti-Sway for indoor cranes
Load sway can occur in trolley and long travel movements. Anti-sway control program automatically compensates for it when it happens. The control program creates a mathematical model of the crane's pendulum. It estimates the pendulum's time constant by continually measuring the hoist position and load properties, and then factors in the swing velocity and angle. When the operator changes the speed of the crane's travel, the drive instantly recalculates the required speed reference to compensate for the crane's speed change preventing the load from swayi
===========================================================================
Optional Function
*Electric Energy Recycle System
By using Inverter Electric Energy Recycle Function, it can replace the braking resistor, and reduce the generation of thermal energy. The efficiency of the regenerative energy feedback to electric web is more than 95%, Its power saving effect is significant.
˙Improve motor braking capacity.
When using 125% of traditional braking units, Delta's feedback unit can reach 150%.
˙

Built-in RS-485 (MODBUS) international standard communication interface.
Can monitor power saving and amount.
˙Supports multiple units in parallel connect to expand the number of Power Factor.

================================================================================================
Special Design and Open Winch
We are specialized in making Customized Hoist and Crane. Please Contact us for your special requirement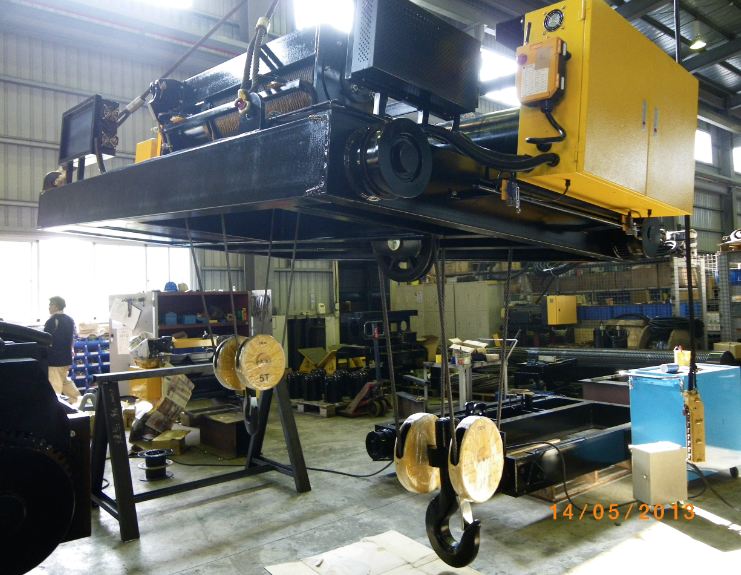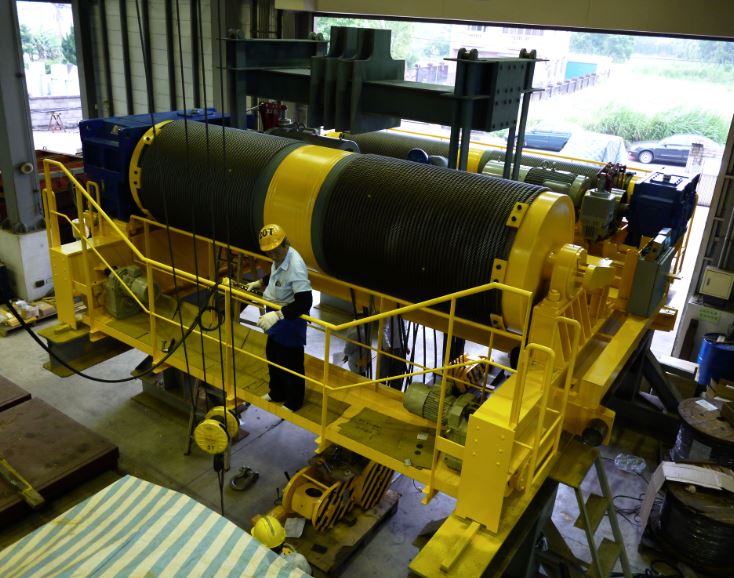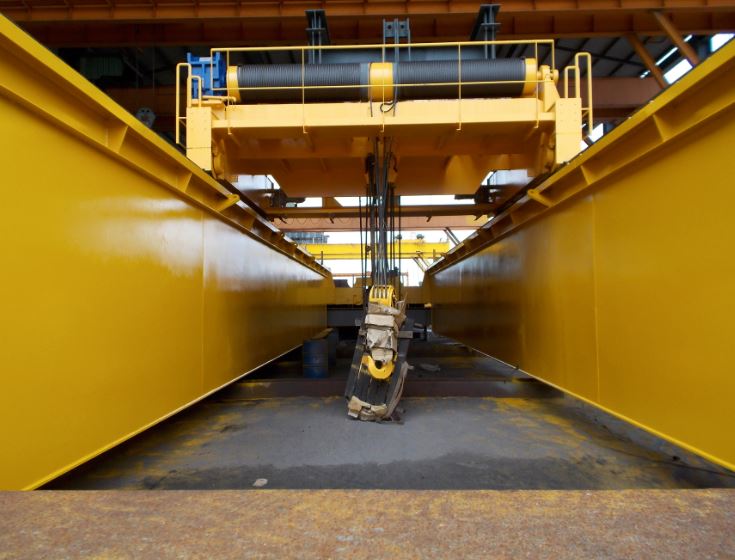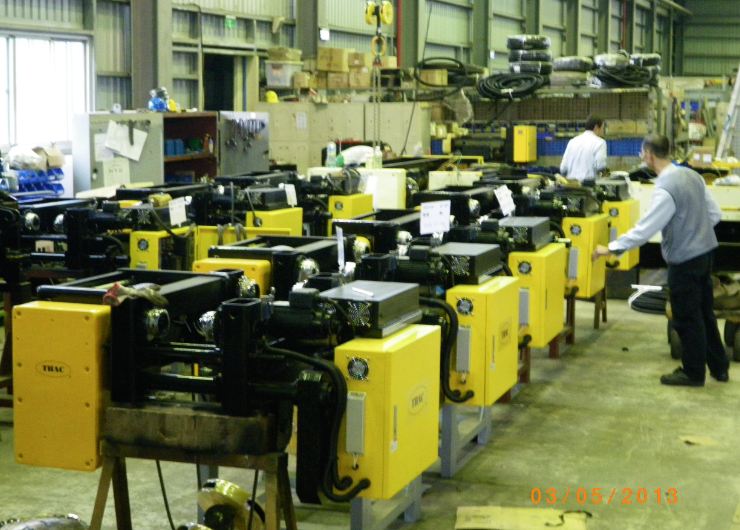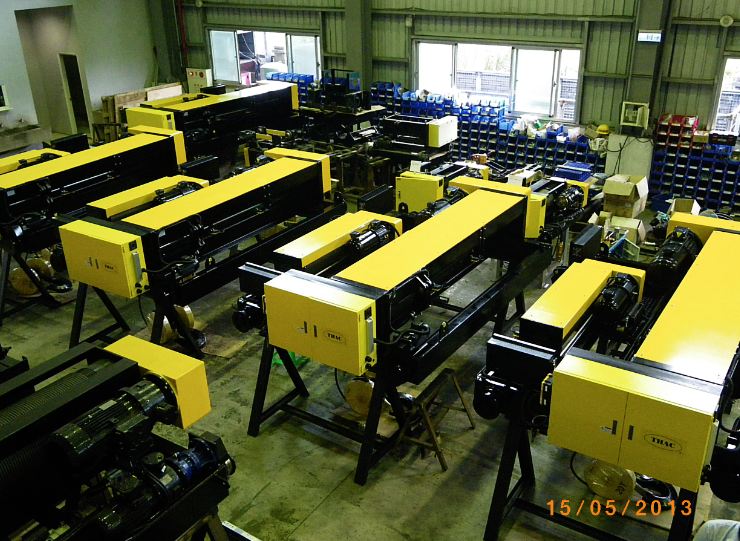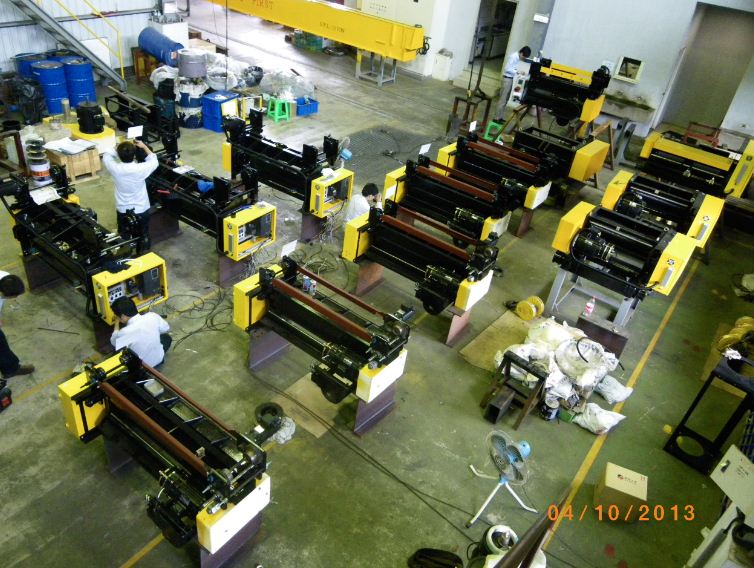 =================================================================================================
Download Catalog